Paperchase – Mindful Hour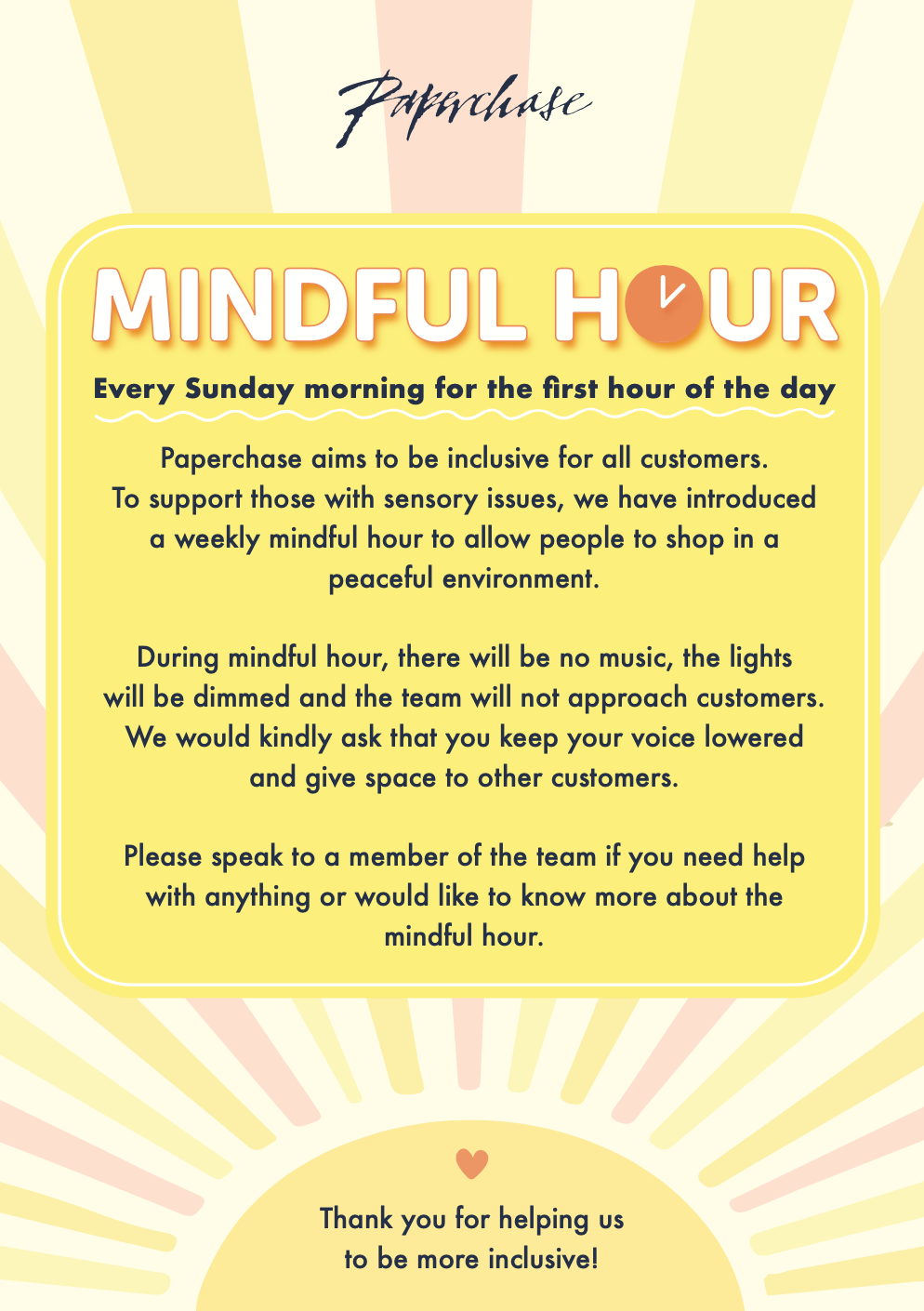 Paperchase aims to be inclusive for all customers.To support those with  sensory issues, we have introduced a weekly mindful hour to allow people to shop in a peaceful environment. Mindful hour takes place every Sunday for the first hour of the day.
During mindful hour, there will be no music, the lights will be dimmed and the team will not approach customers. We would kindly ask that you keep your voice lowered and give space to other customers.
Please speak to a member of the team if you need help with anything or would like to know more about the mindful hour.