'Dance, Smile, Repeat!' raises an amazing £450.60 for charity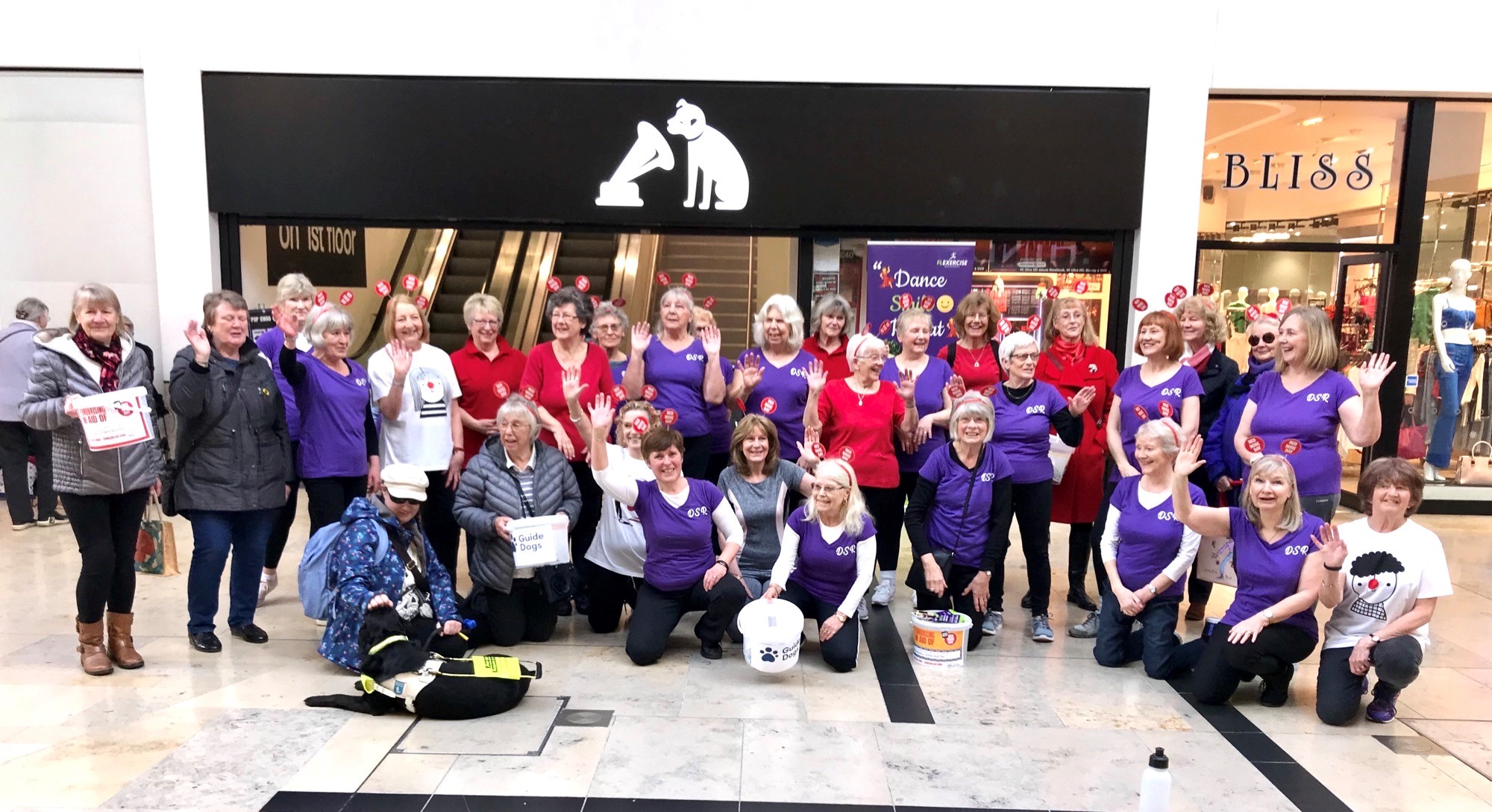 'Dance, Smile, Repeat!' danced their way into Orchard Taunton on 18th March for Comic Relief!
The group was on site from 11am dancing to four well-known tunes from their Zumba Gold and Flexercise classes and raised an amazing £450.60, to be split between Comic Relief and Orchard Shopping Centre's nominated charity, Guide Dogs.
Nikki Mumby, the event organiser said, 'Thank you to my wonderful class participants for your dancing and your support of two wonderful charities: Comic Relief and Guide Dogs. I couldn't have raised £450 on my own, BUT "Together we can make a Difference!" You are Great Sports.
We were blessed with the visit of guide dog Pickle and her owner to the Orchard Centre when we were dancing today and we were so pleased to include them in our group photo'.
We would like to extend a huge thank you to all of those who donated for these worthy causes.