Events
Hear about upcoming events in and around Orchard Shopping Centre right here.
One Great Day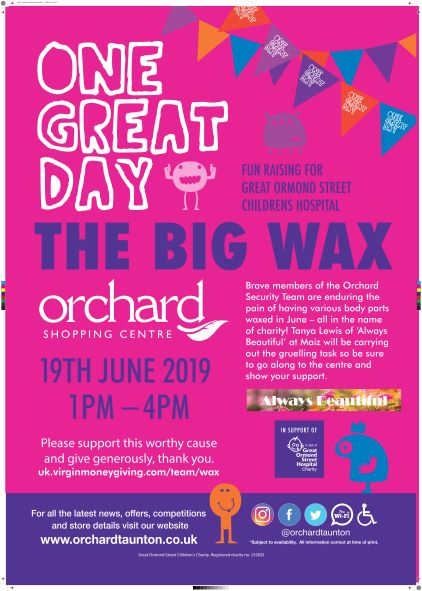 Brave members of the OCS Security Team at Orchard Shopping Centre in Taunton are having various body parts waxed in June – all in the name of charity!
Wayne Royce, Ed Jarrold, Jim Morris, Phil Budd and Chris Nicholls will endure the pain to raise money for Great Ormond Street Children's Hospital as part of 'One Great Day' a national fund raising event held in over 200 shopping centres all over the country throughout June each year.
Tanya Lewis of 'Always Beautiful' at Maiz will be carrying out the gruelling task, so be sure you go along to the shopping centre to show your support between 1pm-4pm on Wednesday 19th June.  You can also donate online by visiting:  http://uk.virginmoneygiving.com/team/wax
The Entertainer's Jack to visit Taunton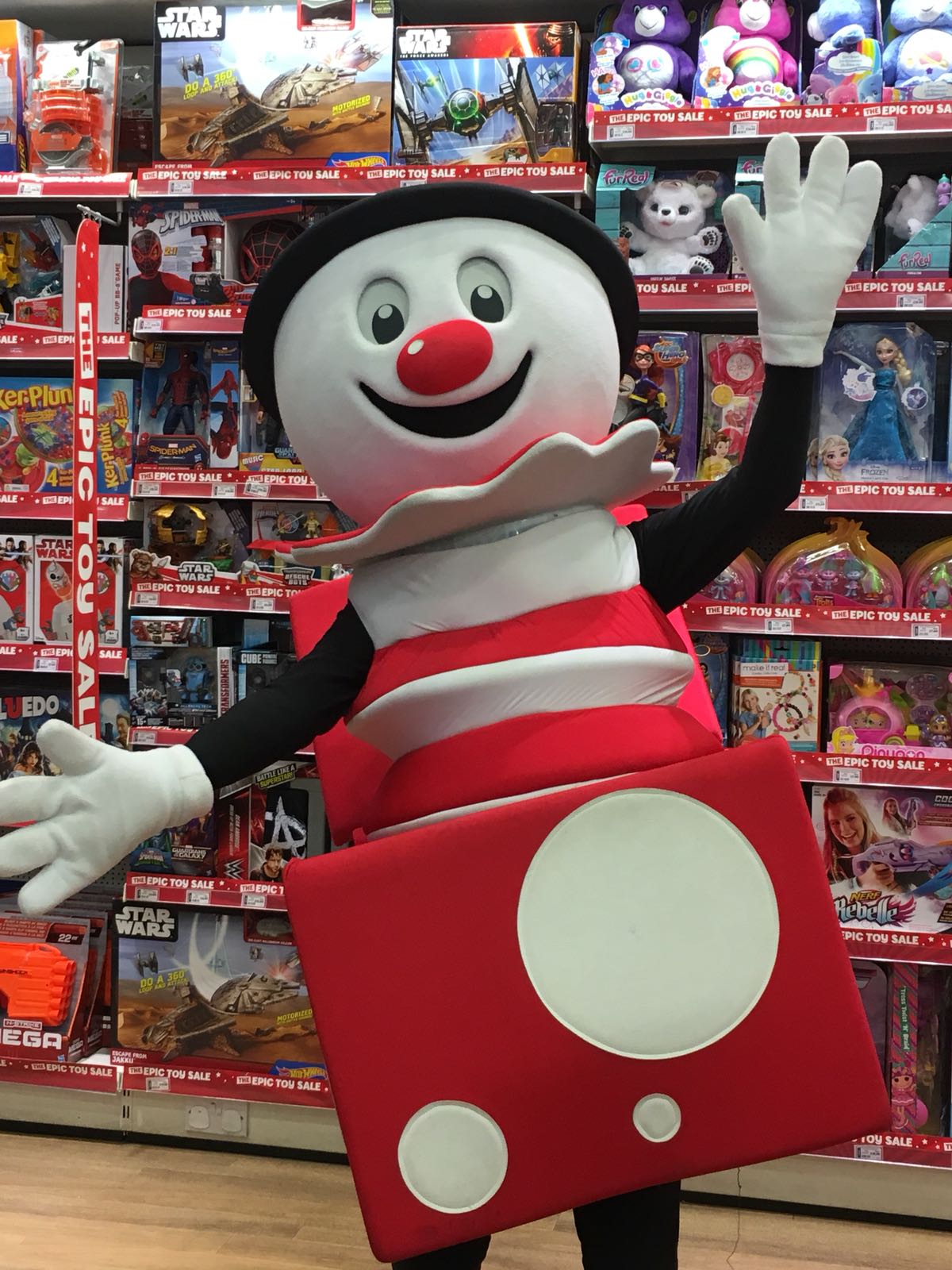 The Entertainer's very own Jack will be in the Taunton store on 22nd June.
Why not pop along? You can share your images meeting the character with #TheEntertainerVIP